Misfit hits the mark-again
In these days of knowledge and understanding, it remains a mystery to me that in the world of the Smartwatch, if you mention the name Misfit, in general you are met with blank looks of ignorance.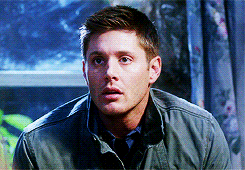 Let's face it there are 3 simple aspiration marketing models. Two belong to the western world and one to the east.
Horse power. Some desire cars of 4/5 or even 600hp, when in truth we rarely need more than 40, and never more than 80.
Bling. Obviously Graphine is stronger and lighter than plastic or steel, but spaceships are few and far between.
Specific need. Offer a range of the same product that has a variety of abilities specific to need.
Obviously the first 2 are where the US and European manufacturers concentrate their efforts, and the last is a more eastern approach. No surprise then that the same principles make it into our smartwatch culture with the western manufacturers concentrating on stuffing our watches with all of the stuff that we need (and tons of stuff we never will), along with an array of ever developing, ever more powerful processors to drive all of the gubbins that we will never need (or understand).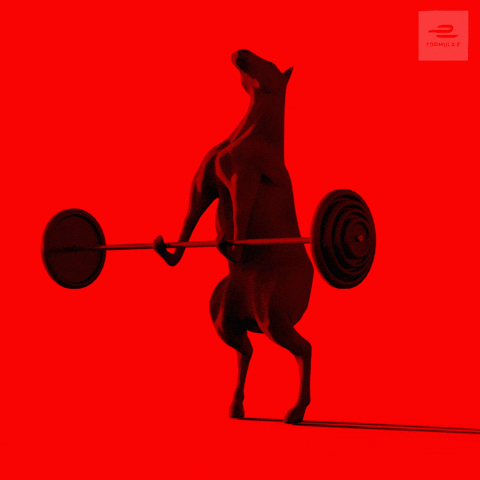 Alternatively casting our timepieces in ever more exotic alloys or precious metals that any normal human would never dream of using in the environment that they are designed to encounter.
Both of the above have obvious upwards pressures on cost.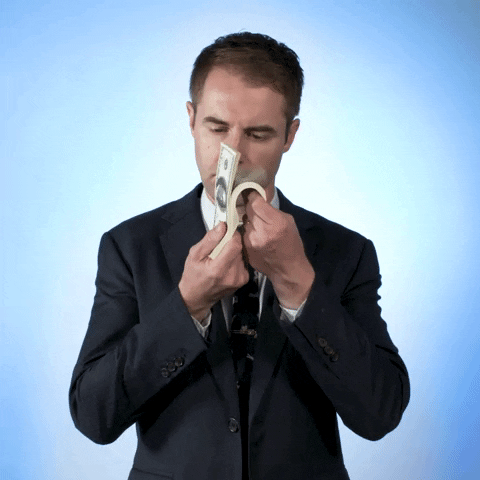 The 3rd alternative, came to being with the advent of the digital watch (remember them?), when the Japanese in the guise of Casio, Seiko and Sekonda (to name just a few) produced a range of identical watches, all with the same very basic functions, each model then had a supplemental set of abilities aimed at the specific needs of the customer.
Welcome the functional, daily watch with all of the functions that you really needed, that if the unfortunate should occur it wouldn't break the bank to replace with a new one.
The very same market segregation survives to this day, we understand it, we purchase within it, and yet when a US manufacturer adopts the eastern business model we don't understand it, and that manufacturer slips under the radar and goes un-noticed for years.
Misfit, have for a number of years produced a broad range of models all aimed at specific sectors of the smartwatch market, all with just enough functions within to meet the demands of that particular customer. All incredibly well received by a small but knowledgeable customer base.
---
A greater aspiration
Then, a couple of years ago, and to a backdrop of mounting pressure the company introduced the Vapor model. This was introduced with a little bit more oomph under the bonnet and considerably more functionality.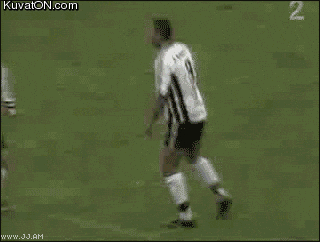 It flopped.
The reason? Well that was simple even though Misfit did it's best to keep production cost down, and even priced the watch at almost no profit margin, the extra bits had forced the price up, and it was probably 30-40 dollars more than the company's fan base was prepared to pay.
So it was back to the drawing board, and here we are about 12 months later and welcoming the Vapor 2, to the market. The Vapor 2 is on the face of it, a stripped out Vapor, so let's see what it is made of, and if Misfit has got itself back on track.
---
So Where has the Vapor lost it's weight?
Well Misfit, have dropped surprisingly little to bring it back to it's intended audience. There is one disappointment here though. To all Vapor fans, the touch sensitive bezel has been ditched. Even though it was the one thing that set the predecessor apart from the crowd, and I do miss it, it obviously belonged on a much more expensive watch, and the side-mounted rotating crown is a familiar control method to most.
As for the rest, well unless you match the 2 models against each other you would hardly tell. Much of the expenditure of the last model seems to have been pushed into the operation of the bezel (which was smooth as silk) and the integration with IOS (which was truly market leading).
Now although the apps (apart from Google play) download reasonably quickly, accessing them feels much clunkier than it did.
The old model was driven by the Snapdragon 2100, which even then was considered to be stretched for a reasonable smartwatch. Misfit got around this by spending a lot of time over-clocking the chipset and processor to enable the functionality of the bezel. A large chunk of the cost saving in this watch is in the disappointing use of the same chipset and processor, which leaves the Misfit with a very weak battery life of just about a day, where the norm now is much longer than that.
In a nutshell that is about it. There are fewer watch faces (although still plenty) and most of the functions have been trimmed so some of the in-depth analysis available on much more expensive watches has been minimised which in my opinion is more a benefit than cost.
---
So what is it capable of?
So after the trimming and cost cutting, what are we left with?
The simple answer is a great deal more than you would expect.
Let's break the mould here and start from the beginning. If you are prepared to wait a few days, and you want the full experience, then do not toddle off to the shops to buy this watch!

Online you gain the full benefits of the Misfit way. There are a number of choices for body finish, and sizes fro 41mm-46mm, and a large number of straps to choose from, and on the website you have access to any combination. This and a huge number of available faces, really does mean that the Misfit Vapor 2, can be made to look part of any outfit.
I know people who own a couple of watches, and a load of straps so that they can swap and change in any combination, and in this price bracket that it is more than possible to appear to have a different watch for any occasion.
Despite the outer bezel being just a little larger than expected, it is easily disguised by the vast majority of the face choices. You very quickly get over the bezel size though because the display (1.2 inch AMOLED with 328 p.p,i) is quite simply stunning. You would have to have very deep pockets to find a watch display that outstrips this one. Misfit have truly hit the spot here and all of the face choices are displayed beautifully.
Along with the very accurate Heart rate monitor from the original Vapor, Misfit have added a GPS unit, which appears to be just as accurate for tracking your daily movements. The slight downside here is the well known restrictions of Google Wear OS, and the need to use a smartphone if you want to see a visual track of your runs or bike rides. All of that despite the fact that the Vapor 2, has joined the Fossil Q Vednture HR, in sporting the new redesigned Google Wear OS. (Come on Google sort yourselves out).
For the interests of accuracy I tested the new model against the heart rate monitor or the old, and against an independent source on a bike ride. Both units showed identical results and against my calibrated source, I could only get a maximum difference of 1 BPM, which on a watch in this price bracket is astounding.
---
NFC
Another welcome addition to the predecessor is the inclusion of an NFC-chip. In counties where the service is available you can make payment by swiping down on the menu and selecting the option tile.
---
Google OS Functionality
The new OS interface is much smoother and simpler to use than the old. Instead of having to remember a number of swipes and gestures to access functions. Simply swipe down to access the shortcut tiles. Swipe up to access notifications, and a swipe left or right closes the chosen application.
From the watch face, swipe right to access Google Assistant, Calendar, reminders, traffic alerts etc.
Overall it is a much more intuitive system and works seamlessly.
---
IOS be warned
Google have still to fully resolve Android's IOS compatibility issues, and the same clunky interface remains here. Not only do IOS users have less functionality, but to keep the device connected Wear OS has to remain on in the background. This does have one benefit however as with most (if not all) Android designed smartwatches, the IOS user gains through noticeably longer battery life,. This is in the main due to the reduced functionality.
---
The Battery
Every smartwatch owner (other than those with a Power Watch) will complain about the battery life of their unit. Some more justifiably than others.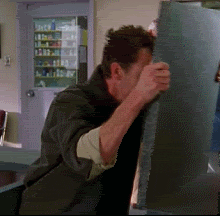 This is where Misfit, frustrate me. The battery in the new unit is the same as in the old one. In the 41mm model it is a 300mah, and in the 46mm a 330mah unit. Both really need to be bigger, and I wish (as I did on the Vapor, that they had somehow found a way to fit a 460mah battery in both of the sizes.
Used purely as a watch, a perfectly acceptable life of easily longer than a day can be expected. However start to use the applications and this starts to be reduced dramatically, and if you (like me) are foolish enough to keep the Google Assistant, and the GPS running you are going to struggle to get 12 hours, before you need a recharge.
The upside however is that just as in the original Vapor, it's younger brother is far quicker to charge than most units in this price bracket. An 80% charge can easily be achieved in less than an hour.
The puck shaped charging unit has also been improved and now has magnetic pins to secure the charging connection.
---
Warranty
At 2 years, and in this price bracket, I would be expecting to replace the watch before the warranty runs out. So no need for extended warranties here.
---
Specifications
RRP; $249.99
Body; 41mm & 46mm body available in Black, Rose Gold & Stainless Steel
Strap; Huge selection available in website (build your watch) option.
Display; 328 pixels-per-inch, 1.2 inch AMOLED
Operating System; Android Google Wear OS, with IOS support
Chip Set; Snapdragon Wear 2100
RAM; 512MB
Storage; 4GB (not expandable)
Apps; Full Google wear suite & NFC chip
---
Conclusion
At this price mark, (currently $249.99) the Misfit Vapor 2, has few true competitors. A Chinese watch of similar capabilities (though no NFC) would set you back around $30 – $40 dollars less. A western watch of similar capabilities (from the major manufacturers) would be around $40 – $60 dollars more.
To add more functionality, with this build quality you are probably looking at spending another $100 and more.
Overall in my opinion this is one of the best watches in this particular price range. If Misfit follow their usual trend and hit us with one of their regular sales events, and this watch gets any kind of reduction, then it truly will have no pears.
---
Would I buy one?
I did! And much more to the point I paid the full RRP. Which for those who know me, is a habit to which I rarely subscribe.
Enough Said!!!
---
Comments
I hope that you found my review of the Misfit Vapor 2, both interesting and informative.
If I have failed to cover any points, or you have any questions regarding this or any other article on my site, then please either comment below, or smash the Whatsap button to contact me directly. I can assure you that I read and reply to all who contact me.

Let me know in the comments below