In our hunt to achieve our own acceptable level of fitness, either to endure just a reasonable level of quality of life, which is obviously a very personal perception. Or even for those who strive for, or wish to maintain a much higher level of fitness. The enduring vision of the nineties, or even the noughties was of someone undertaking their exercise, if not with their ears plugged into a phone strapped somewhere on their body to interrupt the monotony of exercise with a soundtrack of their choice. Or the more serious and forward thinking running along a road, or even treadmill with a phone with the latest fitness tracking software strapped to various parts of the body.
This article is to point out why that is not such a great idea and just how easily and cheaply the desired effect of either scenario is attained, without the inherent risk of keeping a mobile phone and its radiation so close to your delicate body.
I saw the following article the other day and thought just how relevant it is.
Put in that context, it kind of defeats the object right?
So having probably spend multiples of hundreds of pounds over the years, just to keep up, and most importantly keep up with the ever developing fitness tracking technology. The next question is how many more hundreds are you going to have to invest to avoid frying yourself whilst trying to get or keep fit?
Well the bad news…………as usual, is that to keep to the absolute cutting edge, you can multiply it pretty much as many times as you like, or more relevantly, afford. And still be behind tomorrow (although due to the current log jam regarding government endorsement covered in previous posts, you could stay with the pace for a little while at least). Especially if you are hell-bent on a smart watch. You will have to spend a minimum of two hundred or there about to be even just one step behind the current tech.
The good news however is at this moment in time, if you can ignore the smart watch, and go for a fitness tracker then you really can join the party at a much eased monetary margin.
Budget Bonanza
If you are working to a budget this Christmas, (or to be fair probably deep into the New Year) there are two factors currently working in your favour. With the continued delay endorsement of the US authorities seeming to be essential for the next leap forward. The base cost of advanced chipsets is tumbling dramatically. And there has been some concerning indicators in the market that seem to lean towards the popularity of Trackers starting to fade over the next couple of years.
More basic chips are becoming obsolete. And so this has forced manufacturers to take action to bolster sales of Trackers and place far more advanced chips into them and use this advancement to access the more advanced software available.
In effect just now it is possible for a very minimal investment to purchase very advanced Trackers such as the Miband 3, and even Miband 4, along with all other manufacturers Trackers for a very minimal amount.
Below are just a collection of reviews of some of the models that have been upgraded, along with links to the best offers available on them.
Garmin Vivosmart HR
The centrepiece of the Vivosmart HR is a 1-inch by 0.42-inch LCD. The back-lit display shows everything from the date and time, heart rate data, weather information, distance travelled, calories burned, time active, stairs climbed, and steps taken. You can just swipe from screen to screen to see different data, and the display is quite responsive. Underneath the display is a physical button used to access additional options, such as manual activity tracking and settings. On the backside of the tracking module is the flashing green light of the unit's heart rate tracker.
Complementing the Vivosmart HR is Garmin's Connect mobile app, which takes all of the information obtained by the tracker and translates it into a readable format. The well-designed software isn't as focused on the social aspects of fitness like the FitBit app, but it does contain and wealth of information that is easy to find. General tracking data can be located as easily as individual activity statistics, and a calendar view presents an easy at-a-glance graphic for reviewing previous and current days' activities.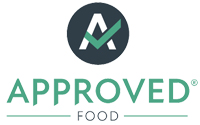 The information within the app is easily readable and useful, whether you're into casual fitness or a more serious athlete. Having GPS on board would obviously add accuracy to the distance provided, but the Vivosmart does well without it.
Through the app, Connect can be linked with Microsoft Office 365, Under Armour's MyFitnessPal, and Strava. The wearable's data can also be read by popular services like Nike+, Strava, and RunKeeper when linked through their respective apps, so even if you were using something before purchasing Garmin's tracker you will still be covered.
In conclusion.Whether you're looking for basic tracking features or more in-depth information, the Vivosmart HR provides both. It doesn't have GPS like the Huaweii Band 2 Pro, but the omission is typical for trackers in this price category. Overall Garmin's offering is a well-balanced tracker that will satisfy a wide array of fitness buffs. It's a solid for a fitness tracker available in this price range. In fact the only problem that I had with this tracker was the strap, I just could not get along with it.
Xiaomi Mi Band 3
In my humble opinion the best budget fitness tracker you'll find online today, tomorrow or next week,is now officially available in the UK.
Xiaomi's Mi Band 3 is a fitness band with the ability to track exercise (steps taken, distance moved, calories burned), sleep (deep, light and total sleep) and heart rate (automatic or manual), over the past day, week or month. You can track fitness data in the free Mi Fit app, and the Mi Band 3 can additionally hook into Google Fit.
One of its biggest draws – aside from the low price – is incredibly long battery life. Though your exact mileage will vary dependent on how many notifications you receive, the 110mAh battery inside (up from 70mAh in Mi Band 2) can easily last 20 days before needing a recharge. And when it does drain down, you can get it back up to 100 percent in just a little over an hour.
Navigation is intuitive, requiring simple swipes up, down, left and right to enter and browse menus. A single large button can be used to return you to the main screen or select an option, such as a manual heart-rate scan.
The Mi Band 3 can show you at a glance the time and date, the weather forecast, incoming messages, emails, phone calls and other notifications. The larger 0.78in OLED screen (up from 0.42in) allows you to read the full message content, or if it's an email the sender and subject line.
Whereas before it was able to count only your steps, the Mi Band 3 can now more accurately differentiate between walking, running (outdoors or using a treadmill) and cycling, and during these activities you can configure the band to vibrate if your heart rate goes over a specified BPM, or if you start to run slower than you'd like.
With a recently updated chip-set to match some of the very best on the market, there is little doubt, that this little fella represents the best 'Bang for the Buck' on the market.